Repairs Manager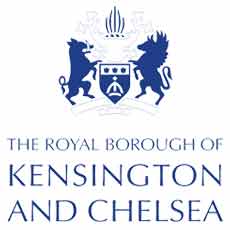 Employer: Royal Borough of Kensington and Chelsea Council
Salary: £36,600 - £49,600 per annum
Location: Royal Borough of Kensington & Chelsea - Town Hall, Hornton Street
Working Pattern: Full Time
Hours: 36 hours per week.
Closing Date: 02/08/2020 at 23:59 PM
Reference: RBKC/20/129671
About Us:
This department is responsible for housing, communities and improving the lives of local residents. This includes landlord services and estate management, planning, refurbishment, and advice and support to help maintain healthy and safe homes.
A significant part of our work is focused on creating stronger communities, by working together with local residents on recovery following the Grenfell tragedy.
In response to London's affordable homes crisis, we are committed to building more social housing to help people on lower incomes to live, work, and raise their families in the borough. Our housing team also work closely with affordable housing providers and other agencies to manage homelessness, and give support to older residents to live independently.
The Role:
This role will lead a seamless, proactive and high-quality resident-focused repairs service, for the homes managed by Grenfell Housing Services, and the Lancaster West Neighbourhood Team.
Our vision is for Lancaster West to become a model social housing estate for the 21st century, and one which is carbon-neutral by 2030.
Leading a successful in-house team, this role will require sound repairs diagnosis commercial, and site management experience. You will ensure the very highest quality outcomes for residents, ensuring they are updated throughout, and that works are sequenced in way that is efficient, within budget and to a high quality
For more information on the role, please see the Job Description
About You:
You will have experience in managing complex building and diagnosing complex repairs, demonstrating an exemplary standard of customer focus, and be able to manage a wide range of different tasks at once. Working with pace and being able to prioritise are a must.
This is an exciting opportunity for a candidate who is passionate about improving the quality of residents' homes and wants to deliver a lasting legacy for the benefit of a diverse and vibrant community.
You must feel comfortable working in a fast-paced environment, with strong organisational skills being essential for getting the job done with the help of the wider team.
Above all, you'll be driven by the passion to make a difference and commitment to solve problems and see projects through until the end.
Role Requirements:
Working in a challenging repairs context, you will need to build, lead and motivate your team to deliver the required outcomes while retaining overall responsibility for your service.
You will maintain all health and safety aspects, documentation, complaints and ensure jobs are recorded and post-inspected accurately, as well as introducing a vast range of quality and budget control measures.
For more information about the role, please contact Chris Macdonald on chris.macdonald@jobsgopublic.com to arrange a call.
We offer the assurance that interviews and onboarding can take place remotely.
We work in partnership with Hampshire County Council (HCC) who deliver many transactional services on our behalf. Although most communications will be from HCC, all selection and appointment decisions will be made by RBKC. Certain services are shared across more than one Council area to nearby neighbouring Authorities. This enhances delivery and reduces costs. Your recruitment information will advise if your remit extends beyond RBKC.
We will primarily contact candidates by e-mail throughout the recruitment process, please monitor your email junk / spam folder as our system generated emails may be allocated to these folders by your email settings.
We engage our staff with a variety of learning types including face-to-face and virtual learning because we want to ensure our staff understand our values and behaviours, grow their skills and develop their careers.
We are committed to promoting equality and respecting diversity and welcome applications from all sections of the community.
We are a Disability Confident Employer – committed to ensuring that our recruitment and selection process is inclusive and accessible.
Further information on this vacancy
back