Team Leader – Infrastructure Delivery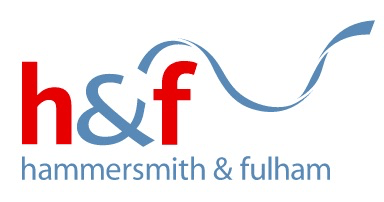 Employer: Hammersmith and Fulham Council
Salary: PO8-PO9 £50,160 - £56,208
Location: Hammersmith & Fulham Council Town Hall, King Street Hammersmith London W6 9JU
Working Pattern: Full Time
Closing Date: 17/06/2019 at 23:59 PM
The London Borough of Hammersmith and Fulham is currently seeking a Team Leader of Infrastructure Delivery to join its team. Based in central London, this exciting opportunity will see you leading the strategic direction of the Infrastructure Delivery team, implementing projects at the heart of a dynamic Industrial Strategy and a new Local Plan.
As Team Leader, we'll look to you to drive regeneration in the borough by ensuring development is supported by sustainable and practical infrastructure. You'll take a lead role for expenditure of a £150 million section 106 and CIL programme, driving a large range of infrastructure projects through innovative and practical use of S106 planning obligations and CIL, levering in other funding mechanisms through partnerships. You'll be responsible for building a new dedicated team and work programme which aligns with corporate, departmental and service aims. You'll establish, develop and review structure and procedures within your team, delivering services that are integrated, optimised and within budget.
We'll look to you to lead the promotion of customer satisfaction with the work your team are doing, ensuring communities are engaged with the Infrastructure Delivery Plan for the borough. As part of this you'll sometimes be required to attend evening and weekend events with members. Excellent communication, political awareness and strong presenting and negotiation skills are therefore vital.
ABOUT YOU
As Team Leader, you'll need to have an RTPI accredited degree and have membership, or be working towards membership of the RTPI. You'll have a collaborative approach with the ability to work across different departments. We're also looking for candidates with a strategic approach and the skills to build a team.
Our Team Leader positions require candidates who can hit the ground running, quickly getting to grips with the responsibilities of this role and the projects that you will be delivering. You'll be managing a team of various levels, so you'll need the passion and drive to get the best out of every member.
To achieve our goals for the borough we're looking for highly ambitious, dedicated planning professionals to join us. Our team share our positivity towards bettering our communities through great developments, and a commitment to delivering regeneration that benefits all. You'll be driven by the chance to really make a difference.
ABOUT US
Our recently restructured Planning service sits within the Economy Department alongside Regeneration, Economic Development and Housing services. This enables a more holistic approach to place and ensures we all work towards the same goal - to make our borough the best place to do business in Europe. We have a strong reputation for taking on big projects and are excited for our future.
Working in Hammersmith & Fulham, you'll join a group of people dedicated to achieving great things. This is a culture in which our managers take a hands-on, involved approach with their teams. We're also dedicated to your professional development, supporting training programmes and regular one-to-one meetings and appraisals. We believe in nurturing our own talent and those who want to progress have the opportunity to do so.
In June we'll be moving to brand new offices in Central Hammersmith. Mobile technology and modern spaces will transform the way we work collaboratively. We'll be based within five minutes walk from Hammersmith's tube station, a stone's throw away from the many shops, cafes, bars and nationally renowned theatres in the area.
APPLICATION PROCESS
We have made the application process as straightforward as possible and just ask that you complete our online application form, providing further information against a couple of specific questions. You are also welcome to attach your CV to further support your application.
For informal enquiries, please contact Rosemeena Khankhara at JGP, on 020 7427 8254 or email rosemeena.khankhara@jobsgopublic.com.
Closing date: 12.00pm, Monday, 17th
Long listing and telephone interviews by JGP during which you may be invited to undertake a 30-minute telephone interview – w/c 17th June
Council Interviews: w/c 8th July
For more information please visit - https://lbhfplanningjobs.co.uk/
Further information on this vacancy
back