Senior Lawyer – Contracts and Commercial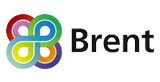 Employer: London Borough Brent Council
Salary: £54,549 - £57,627 p.a.
Location: Brent Council, Brent Civic Centre, Engineers Way, Wembley HA9 0FJ
Working Pattern: Flexible Hours/Full Time
Hours: 36 hours per week.
Closing Date: 11/06/2018 at 13:00 PM
Reference: BRENT/18/61906
The London Borough of Brent is a progressive West London Council. Our Legal Services team provides comprehensive legal services to the council and to our external clients. As a service, we are constantly striving to improve. We rely as little as possible on external legal support and have recently introduced new collaborative working relationships with our client departments. These enable our lawyers to focus their professional knowledge and skills where they add most value.
We are a busy, friendly team and pride ourselves on the quality and responsiveness of our service.
The team plays a pivotal role in supporting the council's high profile and ambitious programme of regeneration and its commercial aspirations.
This is an exciting new role that has been established to support the council's regeneration and commercial agendas. This is a diverse position that covers a breadth of regeneration, commercial, procurement and contract legal work, but has a particular emphasis on the commercial side. This includes major joint ventures and shared services, such as the council's two housing companies and various traded services to schools, as well as some other external clients.
Reporting to the Chief Lawyer – Contracts and Commercial, with line management responsibility for a Contracts Lawyer, this is an ideal opportunity for those seeking their first management role. You will also be able to develop further valuable experience through deputising for the Chief Contracts and Commercial Lawyer / Director of Legal and HR, as required. However, we expect this role would be equally attractive for an experienced Senior Lawyer wishing to focus more of their time on cutting edge regeneration projects and in developing a council's commercial approach. Ours is a great service and council to work for.
About you
As an experienced lawyer, you will have specific expertise in company and commercial law, together with a sound understanding of procurement regulations and statutory processes that apply within local government.
Furthermore, you will be committed to working collaboratively with internal and external clients and providing a quality, comprehensive and value for money legal service.
About us
Brent is a lively, vibrant West London borough - richly diverse and full of opportunities. It is a place of contrasts and a destination for thousands of British and international visitors every year. Home of the iconic Wembley Stadium, the world famous Wembley Arena and the spectacular Swaminarayan Hindu Temple, it provides a stage for cultural, sporting and religious events of national and international importance and is the London Borough of Culture for 2020.
The borough spans two distinct areas: the densely populated inner city, and leafy outer London suburbia and all together is the most culturally and ethnically diverse local authority area in the country.
The London Borough of Brent Council, is an excellent place to develop your career. We operate flexible working arrangements in which most staff work one or two days a week from home and also benefit from generous leave entitlement. We offer a range of excellent staff benefits including the Local Government Pension Scheme, a tax free cycle scheme, shopping discounts, a childcare deposit loan scheme and season ticket loans.
Our legal service is divided into two parts, a Commercial Team (which includes our contracts, property and planning and governance teams) and a Litigation and Dispute Resolution Team (which includes our teams dealing with children and adults social care and commercial, civil and criminal litigation). A small Practice Management Team supports the service.
We have adopted the following purpose statement:
We support the council in acting lawfully and with high standards of governance in achieving its corporate objectives for the local community.
We aim to provide a quality, comprehensive and value for money legal service to the council and our other clients, supporting them to be self-sufficient where possible and using our specialist skills and knowledge in a timely and pro-active manner where they can add most value.
Application arrangements
We wish to make the application process as straightforward as possible. You may either:
- Complete our simplified online application form providing further information against just a couple of specific questions.
- Forward your CV to: jane.crawley@jobsgopublic.com
For informal and confidential enquiries, please contact Eleanor Clarke or Sue Wait at Jobsgopublic SmartSearch, our retained consultants, on 020 7427 8255 or email eleanor.clarke@jobsgopublic.com.
If you haven't completed your application through the official SmartSearch channel your application will not be processed, we only accept applications via the Jobsgopublic SmartSearch application form.
Closing Date: 11th June 2018, 12 noon
Interview Date: 4th July 2018
Further information on this vacancy
back