Lawyer – Child Care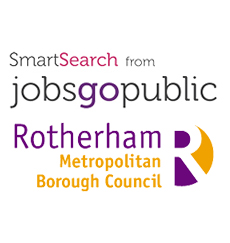 Employer: Rotherham Metropolitan Borough Council
Salary: Salary up to £40, 057 p.a. plus an 10% market supplement (reviewed annually and paid monthly) and up to £8,000 relocation
Location: Rotherham Metropolitan Borough Council, Riverside House, Main Street, Rotherham, S60 1AE
Working Pattern: Full Time
Hours: 37 hours per week.
Closing Date: 31/05/2017 at 00:55 AM
About the role
Are you looking for a job which provides the perfect work life balance, is well rewarded, challenging and gives you the satisfaction of knowing your intervention will bring better outcomes for vulnerable children and young people?
Well, look no further .. now is the time to join our committed and ambitious Children's Legal Team at Rotherham Borough Council. Building on the success of our current team and in recognition of the resources required to provide an outstanding service, we are seeking five new solicitors to work with us to make a difference to children and young people of Rotherham.
These roles are based at our attractive, modern head office which is situated in a great location and provides the very latest technology to ensure we create a productive work environment for you to perform to your very best.
Under a new Senior Leadership team from the very top of the Council, Rotherham's Children and Young People's Service have a clear vision and a strong sense of purpose in being a child centred borough. We have already made progress in improving our Children's Social Care, and listening to the voice of the child is at the heart of this, and a solid platform of improvement has been built, which has been recognised by OFSTED (see recent report).
Our Legal Service is recognised as a key partner in our improvement journey and, as such, has received considerable investment.
This is an ideal time for a serious social care legal professional to join us. Not only do we have the ambition to be the best but also the resources to make it a reality. We are fortunate to have a great starting point, with our existing highly committed and focussed Children's Care Legal team who consistently demonstrate a flexible 'one team' approach.
In this role, you will make your mark by helping to shape the service as it moves forward, demonstrating the value that a high quality legal service plays in improving the lives of the most vulnerable children. You'll have our full support throughout your work and an environment in which you can thrive. This includes low caseloads and the opportunity to develop your professional expertise across the breadth of childcare casework.
About you
As a suitably qualified solicitor, lawyer or barrister, experience in a local authority setting is preferable but not essential. We are looking, first and foremost, for the right candidate with experience in law relating to child protection.
This will be combined with the ability to advocate to a high standard, as well as having excellent communication, team-working and relationship building skills. You will be flexible and a self-starter, motivated and driven to deliver an excellent service.
About us
Set in the beautiful surroundings of South Yorkshire, Rotherham is a real 'central UK' location, which is well placed with excellent road and rail links. The area has scenic rolling countryside and picturesque villages as well as being close to the vibrant city life of Sheffield and Leeds. There is also a wide choice of housing available in the area. Low property prices and excellent schools make Rotherham the place to work and live for you and your family. Find out more about Rotherham – the place, by clicking on the attached link http://childrenssocialcarejobs.org.uk/rotherham-the-place
We are a values based council and recognise that rewarding our people properly for the work they do means that we can attract and retain the very best talent.
We offer an excellent pay and benefits package which make working with us an attractive proposition, these include up to £8,000 relocation scheme and a defined pension scheme whereby the council pays more than double the employee's contribution towards a pension payable on retirement.
Closing date: 30 May 2017
Interview date: Week Commencing 12th June 2017
How to apply
If you want to make a difference, have a flexible 'can do' attitude and are committed to deliver the highest quality legal service, then you are the ideal person to fill this role.
Please click here to apply for the role. You will need to complete an online application form providing further information against a couple of specific questions. You are also welcome to attach your CV, if you have one to further support your application.
For informal enquiries, please contact Eleanor Clarke or Sue Wait at Jobsgopublic SmartSearch, our retained consultants, on 020 7427 8255 or email Eleanor.clarke@jobsgopublic.com.
In order to support the Council's requirement to save a further £41 million from its budget, by collective agreement, from 1st April 2017 to 31st March 2020 there is a temporary 1.15% pay reduction from the advertised substantive salary quoted, which will be spread out by means of a weekly/monthly deduction (dependent on pay frequency) from each pay period over the full financial year. In recognition of implementing this temporary measure three additional day's leave (pro rata for part time workers and new starters in year) will be granted.
This post will have access to the Public Services Network, if successful you will be required to apply for a disclosure of criminal records check at the Basic level (unspent criminal convictions). Further information can be found at www.disclosurescotland.co.uk
How to apply
This recruitment campaign is being managed by Jobsgopublic's SmartSearch – the innovative resourcing service that targets quality candidates for executive, managerial and specialist vacancies.

Please apply on line by clicking on the link below

Further information on this vacancy
back