Head of Governance and Assurance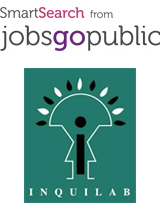 Employer: Inquilab Housing Association
Salary: Salary c£58k p.a. plus benefits
Location: Inquilab Housing Association, Hounslow
Working Pattern: Full Time
Closing Date: 14/11/2016 at 10:00 AM
Would you relish the opportunity to work in a passionate, innovative and forward thinking organisation which places community at the heart of everything it does?
Can you provide the expertise, ambition and direction as our Head of Governance to enable us to maintain a robust governance, risk, compliance and assurance framework – helping us to retain our excellent HCA rating in Governance and Finance?
Inquilab Housing is a social housing provider, owning and managing 1300 properties and providing services throughout West London, Elmbridge and Slough. We are striving to build on the great work already achieved and become a truly community based organisation, fully able to service the needs of our diverse residents.
In this hands on role, you will operate at both a strategic and operational level and will have the opportunity to hone your skills across the full breadth of governance arrangements and find innovative ways to embed good practice.
About You
As the successful candidate you will have significant experience in a governance role and will quickly be able to establish credibility with our Board and Committees. If you do not have direct experience of working in a housing association, you will still be able to demonstrate an understanding of governmental policies and changes in the sector, combined with the passion, innovation and drive to make a difference to the community we serve.
About us
Our diverse customer base is reflected by our equally diverse staff team and Board members, and we pride ourselves in working hard to ensure that we have services and programmes in place to meet diverse needs in our diverse communities.
We are a small organisation of c20 staff which benefits from an enjoyable and supportive working environment – one in which innovation is encouraged and individuals can thrive.
As an IIP Gold organization and diversity champion we are firmly committed to developing all our people so they can have rewarding careers. We also offer agile working, 25 days annual leave, a contributory pension scheme and up to 10% performance related pay.
For informal enquiries, please contact Eleanor Clarke or Sue Wait at Jobsgopublic SmartSearch, our retained consultants, on 020 7427 8255.
How to apply
This recruitment campaign is being managed by Jobsgopublic's SmartSearch – the innovative resourcing service that targets quality candidates for executive, managerial and specialist vacancies.

Please apply on line by clicking on the link below

Further information on this vacancy
back