Inward Investment Manager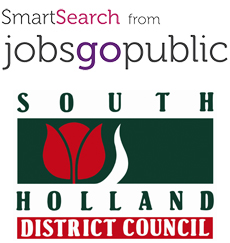 Salary: Salary up to £44,466 pa
Location: South Holland District Council, Priory Road, Spalding, Lincolnshire, PE11 2XE
Working Pattern: Full Time
Closing Date: 31/10/2016 at 10:00 AM
Do you have the innovation, drive and determination to help make South Holland the first choice for business and new enterprise?
About the role
Our forward thinking Council is part of the Greater Lincolnshire devolution deal that seeks to accelerate our growth and create long terms opportunities for businesses, communities and citizens of all ages.
As a Council we have already made great strides and benefit from the lowest unemployment in Lincolnshire, with the average hours worked per week the second highest for UK districts.
Whilst we have an enviable starting point this does not stifle our ambition. We are committed to continuing to grow our chief industries of agriculture, horticulture and food, as well as attract new businesses and create an environment which encourages enterprise and business start ups.
In this influential role you will drive delivery of existing projects, such as the Holbeach Food Enterprise Zone as well as seek and seize new opportunities for growth and employment. You will find ample scope to use your innovation and make your mark through working collaboratively as part of two Local Enterprise Partnerships, and independently with different partners and businesses.
About you
As a self starter with considerable tenacity and ability to develop productive partnerships, you will be able to deliver demonstrable outcomes in terms of new jobs and better careers. You will utilise your existing skills and expertise, whether this has been gained through a relevant role in a local authority, Local Enterprise Partnership or another organization which promotes and supports businesses and growth. It goes without saying our bias is towards talent, regardless of whether you are from a public, private or third sector background.
About us
South Holland is a highly regarded council that has a strong reputation for excellence and innovation. We are firmly committed to our workforce and to providing an environment in which everyone can develop and thrive. Thanks to its highly rated quality of life, attractive location, good schools and strong communities, you will also find that South Holland offers a truly great place to live and work.
Application Arrangements
For informal enquiries, please contact Eleanor Clarke or Sue Wait at Jobsgopublic SmartSearch, our retained consultants, on 020 7427 8255 or emailEleanor.clarke@jobsgopublic.com.
Closing Date: 10am, Monday 31st October 2016
Interview Date: 25th November 2016
How to apply
This recruitment campaign is being managed by Jobsgopublic's SmartSearch – the innovative resourcing service that targets quality candidates for executive, managerial and specialist vacancies.

Please apply on line by clicking on the link below

Further information on this vacancy
back