Chief Accountant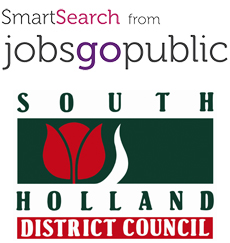 Salary: Salary up to £44,466
Location: South Holland District Council, Priory Road, Spalding, Lincolnshire, PE11 2XE
Working Pattern: Full Time
Hours: 36 hours per week. over 5 days.
Closing Date: 31/10/2016 at 10:00 AM
Are you enthused by the opportunity to make your mark within a high performing council that is going through an exciting period of change?
About the role
We are looking for a qualified accountant to act as our Chief Accountant and as Deputy Section 151 Officer.
You will act as an essential linchpin between the Council and our partner organisation, Compass Point which delivers, amongst other things, our transactional financial services. Through working collaboratively with Compass Point you will ensure that sound financial information is readily available to senior stakeholders and elected members, as well as take the lead for the timely production of statutory year accounts. You will also help develop and strengthen our partnership arrangement with Compass Point to ensure the effective performance and delivery of the different elements of the service.
In this diverse and interesting role, you will also be involved in the preparation of business cases and investment appraisals as the council continues to find additional commercial opportunities. This is to help us fulfil our ambition for financial independence and freedom from central government funding. You will have a lead role in providing essential financial advice which will inform investment decisions and support the development of the Council's medium term financial strategy. Furthermore, you will prepare and present different financial reports and information to elected members and at relevant meetings.
About you
As a qualified accountant you will have already acquired expertise in statutory financial management activities and have experience of Housing Revenue Account / Housing Finance. It is likely you will have achieved this through working in a local authority, a housing association or an organisation which provides financial services to councils and like organisations. You will also be a good communicator, strategic thinker and be able to develop productive and influential working relationships with different stakeholders, including elected members.
About us
South Holland is a highly regarded council that has a strong reputation for excellence and innovation. We are firmly committed to our workforce and to providing an environment in which everyone can develop and thrive. Thanks to its highly rated quality of life, attractive location, good schools and strong communities, you will also find that South Holland offers a truly great place to live and work.
Application Arrangements
For informal enquiries, please contact Eleanor Clarke or Sue Wait at Jobsgopublic SmartSearch, our retained consultants, on 020 7427 8255 or email Eleanor.clarke@jobsgopublic.com.
How to apply
This recruitment campaign is being managed by Jobsgopublic's SmartSearch – the innovative resourcing service that targets quality candidates for executive, managerial and specialist vacancies.

Please apply on line by clicking on the link below

Further information on this vacancy
back