Project Managers - Corporate & Strategic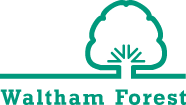 Employer: London Borough of Waltham Forest
Salary: £44,607 to £47,511 p.a.
Location: Waltham Forest Council, Waltham Forest Town Hall Forest Road Walthamstow E17 4JF
Working Pattern: Full Time
Closing Date: 08/01/2020 at 12:00 PM
Reference: LBWF/19/115662
Capital Delivery Division, Economic Growth and Housing Delivery Directorate
Project Managers – £44,607 to £47,511 p.a. (permanent and two-year fixed-term contracts)
There is a real buzz about our corner of London. As the Mayor of London's first London Borough of Culture, our distinctive culture-led approach to economic growth and regeneration is driving one of the fastest-growing local economies in London. We are intensely ambitious for Waltham Forest, investing in the Borough's future, and creating a legacy that will benefit our residents for years to come.
We aim to be bold in harnessing the power of our unique strengths and assets – our communities, our people, our staff and our heritage. We are growing the delivery team to accelerate our direct £550 million Capital Programme and implementing our plans for new neighbourhoods and 18,000 new homes by 2030.
Working in Capital Delivery, part of the Economic Growth and Housing Delivery Directorate, you will play a critical part in the continued transformation of the Council. The current capital budget for the Council includes £20 million p.a. on improving our schools and providing future places, and a 5-year investment plan in corporate office, commercial and housing schemes. Key projects that the team is taking forward include:
Town Hall Campus – closure of older, less efficient offices and transfer of staff into a new civic building on the Town Hall campus. The feeder sites, along with areas of the Campus itself, will be redeveloped to deliver over 500 homes.
Coronation Square – redevelopment of a prominent Council-owned site to deliver 750 new homes, a civic square, sports hall, health hub, nursery and retail and commercial space.
Secondary School Expansions Programme – formal expansion of several of the borough's secondary schools, to meet the need resultant of rising pupil numbers.
As a Project Manager, you will support construction projects with values from £200k up to £20 million from RIBA Stage 0 through to Stage 7.
About you
As the successful candidate, you will manage projects through a team of internal and external consultants and contracted builders. As such, you will have over 3 years' practical experience of project management and ideally be Prince2 qualified.
Evidence of successful working with, supporting and influencing clients and stakeholders is essential.
About us
Over the past years, Waltham Forest has changed drastically. Good schools, great parks, excellent cultural facilities, mass regeneration and budding community entrepreneurship are making it a place that people want to call home.
Over this period, Waltham Forest Council has also changed drastically, and despite the challenges of austerity, the organisation has seen its highest ever levels of resident satisfaction. As funding reductions continue, Waltham Forest is creating a council for the future.
Waltham Forest Council is an employer of choice. We offer a huge range of benefits to make working with us more than worthwhile. These include flexible working options, plus learning and development opportunities, which offer the chance to progress your career further. In addition, we offer some serious financial benefits including a defined benefit pension scheme whereby the Council pays more than double the employee's contribution towards your pension.
Application process
We have made the application process as straightforward as possible and just ask that you complete our online process providing further information against just a couple of specific questions and a CV.
How to apply
This recruitment campaign is being managed by JGP Resourcing. Please contact Rosemeena Khankhara for more information about this role. Tel. 020 7427 8254 Email: ROSEMEENA.KHANKHARA@jgp.co.uk

Please apply on line by clicking on the link below.
Further information on this vacancy
back